Customs, Commissions, and Wholesale
Pet Portraits Commissions
Most of the information on pet portraits can be found under their related shop listing. To easily find the portrait commissions listing, go to: shop now> tap the large box that says customs and commissions> select the kind of pet for the portrait. If you'd like to learn more or have any questions, feel free to use the response box at the button of the page to shoot me a message!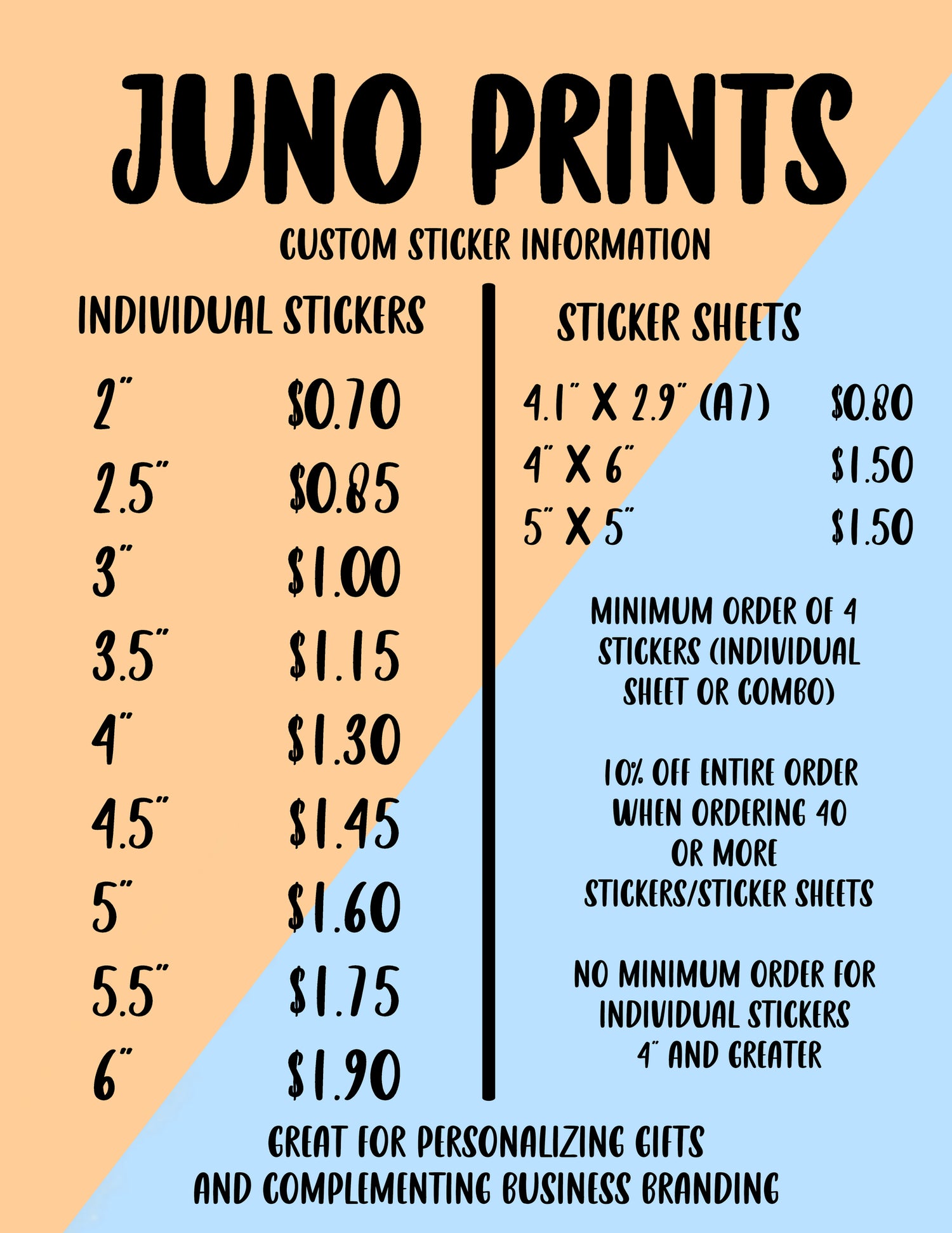 Custom Stickers
Have an awesome design you want as a sticker? Let Juno Prints handle the manufacturing process with custom sticker making so you can have your own custom waterproof stickers!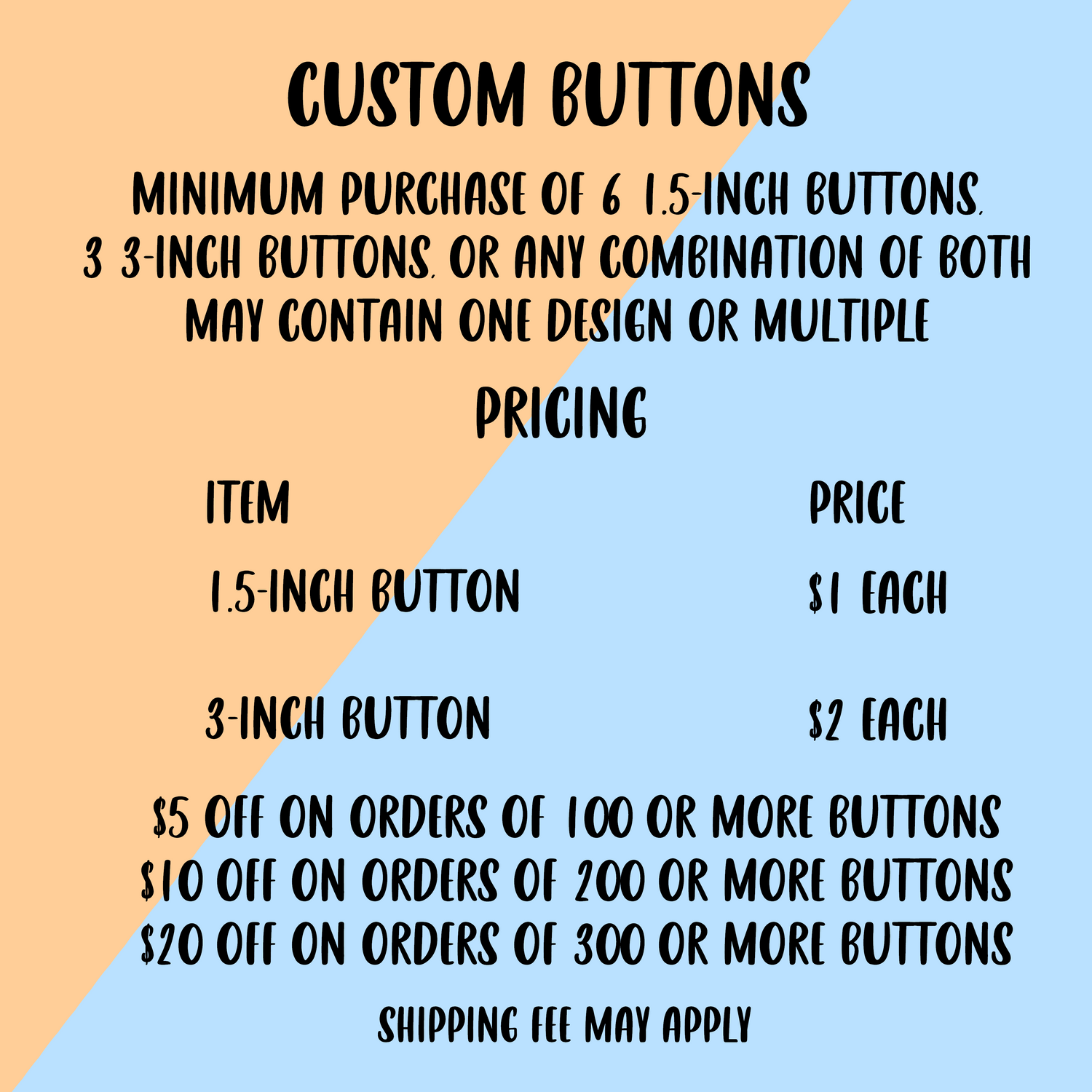 Custom Buttons
Buttons are great for reuse and for accessorizing clothing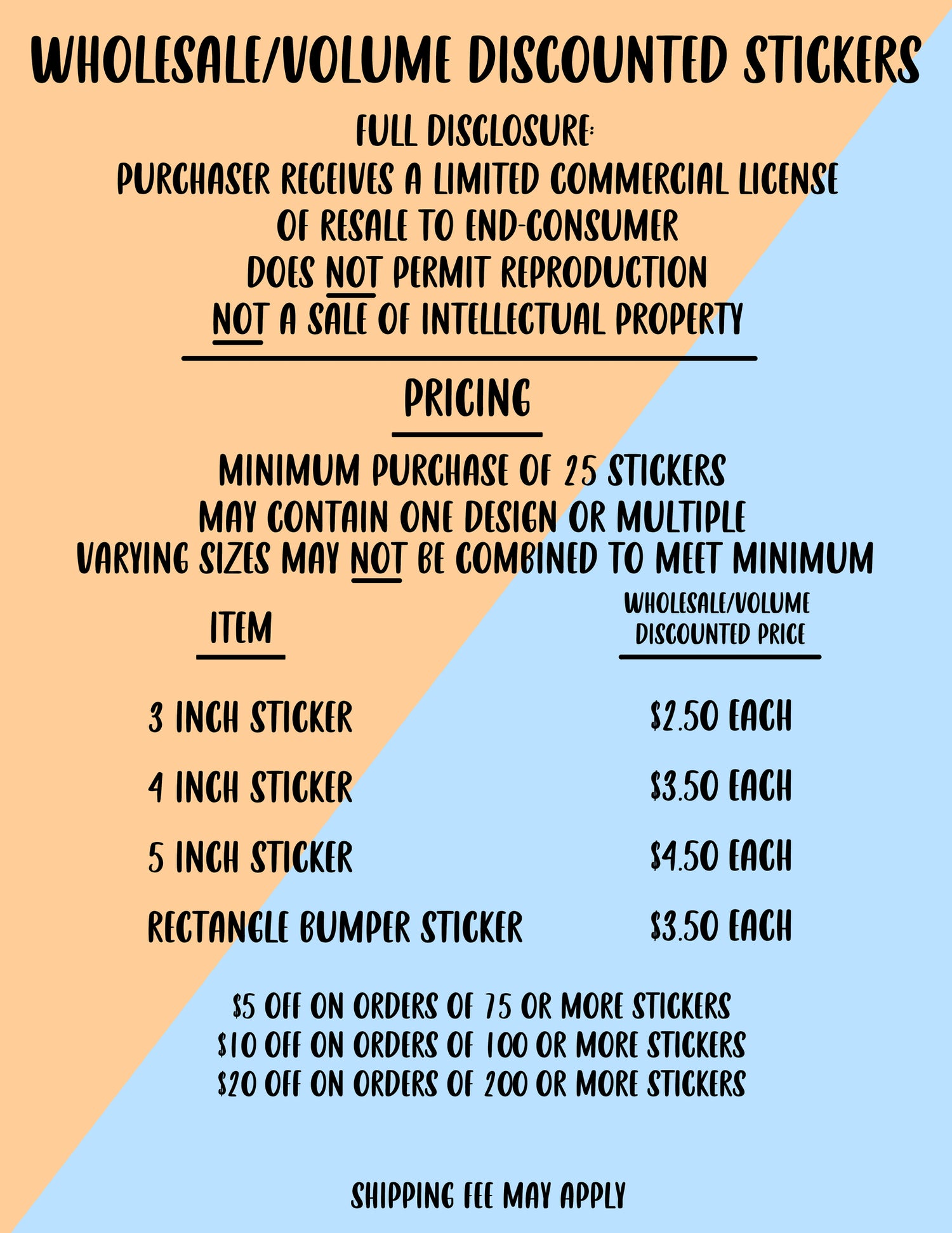 Wholesale Stickers
Juno Prints is happy to provide discounts on large sticker orders for distributors, small businesses, party groups, and other organizations.
Ready to order?
Fill out the contact information boxes below to later receive an estimate and help me learn more about your project!
*Phone number is not required, please leave project details in the comment box
Please do not use this portal to solicit products or services